Are you looking for a night out like no other? Look no further than Stuttgart. This vibrant city is renowned for its nightlife, offering everything from cozy wine bars to wild techno clubs.
Whether you're in the mood for an intimate evening or ready to party until dawn, there is something here that will tantalize your senses and make your heart race. Get ready to explore the best of Stuttgart at night! From low-key hangouts with craft cocktails to thumping dance floors filled with international DJs, this city has it all—and it is waiting just around the corner.
So grab a few friends and join us on our journey through Stuttgart Night Adventures: From Wine Bars to Techno Clubs!
Unique Experiences in Stuttgart After Dark: Wine Tastings, Live Music, and More
Stuttgart is a beautiful city with plenty of unique experiences to offer after dark. From wine tastings in cozy bars, to live music performances in world-class venues, there is something for every night owl.
Wine enthusiasts will love the selection of wines offered at local bars and restaurants. Sample exquisite wines from around the world while enjoying delicious food that pairs perfectly with each glass.
To add even more flavor to your evening, attend one of Stuttgart's many live music events featuring renowned artists from all over Germany and beyond. For those looking for an alternative experience, explore Stuttgart's vibrant underground techno club scene where you can dance until dawn surrounded by like-minded people or take part in creative art workshops and seminars hosted by local creatives.
No matter what type of adventure youre looking for, Stuttgart has something special waiting for you after dark!
Get Ready for a Wild Night Out in Stuttgart! Adventures from Wine Bars to Techno Clubs
Are you in the mood for an unforgettable night out in Stuttgart? From wine bars to techno clubs, this city has plenty of exciting adventures waiting for you. Start your evening off with some fantastic wines at one of Stuttgart's sophisticated wine bars.
Whether it's a small and cozy spot or a larger venue, each bar offers something unique — from exquisite regional wines to beer and spirits. Immerse yourself in the atmosphere while enjoying delicious drinks accompanied by traditional Swabian food like Maultaschen (ravioli-like dumplings) or Kässpätzle (a type of macaroni dish). Ready to turn up the volume? Then head over to one of Stuttgart's vibrant nightclubs! Dance until dawn surrounded by locals who know how to party in style.
Enjoy popular music genres such as EDM, house, hip hop, R&B, and more – all within a single clubbing experience. There's something for everyone here! So what are you waiting for? Get ready for an exciting night out on the town in Stuttgart! With its variety of options from wine bars to techno clubs, there is no shortage of wild adventures that await you during your stay here.
Discovering the Other Side of Stuttgart at Night: From Relaxed Wine Bars to Thumping Techno Clubs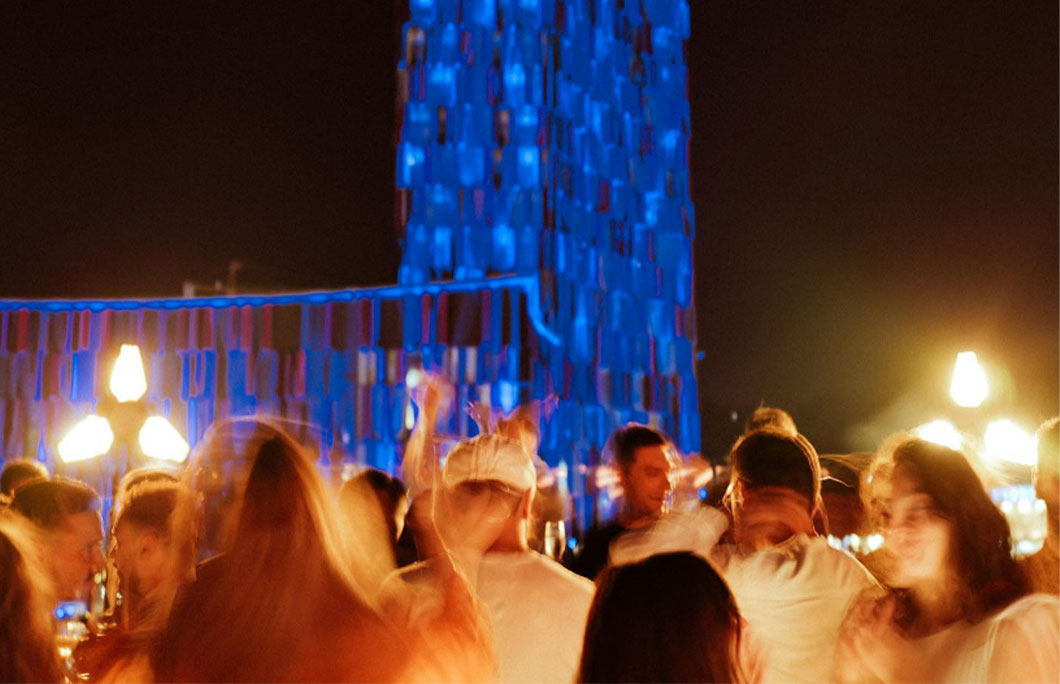 When it comes to Stuttgart nightlife, there is something for everyone. From relaxed wine bars and rooftop terraces to thumping techno clubs and high-energy dance floors, the city of Stuttgart has it all.
Whether youre looking for a more laid-back evening or an all-night wild party, Stuttgart has plenty of options to keep you entertained until the early morning hours. One popular destination in Stuttgart is Vino & Co.
, a cozy wine bar located in Sillenbuch. Here visitors can enjoy a variety of wines from around the world with tapas dishes and live music on select nights.
For those who prefer craft beers, check out Ähre Craft Beer Bar where guests can sample over 40 different varieties of beer crafted by local brewers throughout Germany and Europe. For those seeking an upbeat atmosphere late into the night, head down to U Nachtcafé which offers up electrifying vibes that will keep you on your feet until dawn breaks over the city skyline.
This vibrant club also hosts regular themed parties as well as international DJs spinning everything from house music to hip-hop beats that are sure to get any crowd moving! And if dancing isn't your thing then Kowalski Club might be just what you need; here visitors can relax while enjoying classic jazz tunes played by some of Germany's most talented musicians and singers each week. From chilled evenings spent sipping wines at open-air cafes in Schlossplatz Park to raging till sunrise at one of its many nightclubs – whatever your preference may be – discovering the other side of Stuttgart at night is always an unforgettable experience!
Conclusion
After a night out in Stuttgart, you will have experienced the city's unique mix of traditional and modern entertainment. Whether it's sipping wine at one of the many local bars, or dancing to techno music until sunrise at some of Germany's renowned clubs, there is something for everyone.
For those looking for an unforgettable experience with an extra touch of luxury, Escort München can provide that special company to make your evening truly memorable. So come join the locals and explore all that Stuttgart has to offer after dark!