Creating something of your own has always been a joy. When you make something by yourself, it gives a personal touch and also connects you with that thing. However, when you create and do it yourself (DIY), it provides a special feeling, and also, as you make it, it is also custom made.
Nowadays, people are very much into custom-made things—the things that are never discovered or have ever been used. New prints and new styles are very much in trend today. The younger generation likes unique styles and trends, and even middle-aged people find them comfortable to use.
A new style is invented every day, and people keep in touch with it. Usually, the general audience follows a celebrity or a fashion designer, and nowadays, sports personalities are also admired for their fashion sense.
Fashion designers are also giving much more importance to custom-made clothes, and the demand has not gone down yet. People are still crazy about it. Some clothes which are custom made are expensive as prominent designers make them.
People have also started to make their t-shirts in their homes. This gives them a fun task to do and saves a lot of money. People can design their shirts, pants, dresses, or anything they like according to their wishes.
You can choose from whatever fabric to any design and structure. It is ultimately an individual's wish and choice of doing it. There are hacks and tutorials available online and offline to guide them on how to do it independently. Certain companies and campaigns also do custom t-shirt prints to promote their business and ventures. They do it as a part of their marketing strategy. This helps in their company's growth and allows them to expand their business.
Custom-made shirts and prints also promote a particular product or are done by the people connected to a specific program or NGO. They print to make aware people of specific causes, which also helps in their business.
The T-shirt printing process is a bit overwhelming. Suddenly all the exciting things will turn into a horrifying nightmare. But not to worry because there are some specific techniques or hacks that help make the t-shirt printing process easy and fun.
Some hacks and techniques to use and also keep in mind during the T-shirt printing process: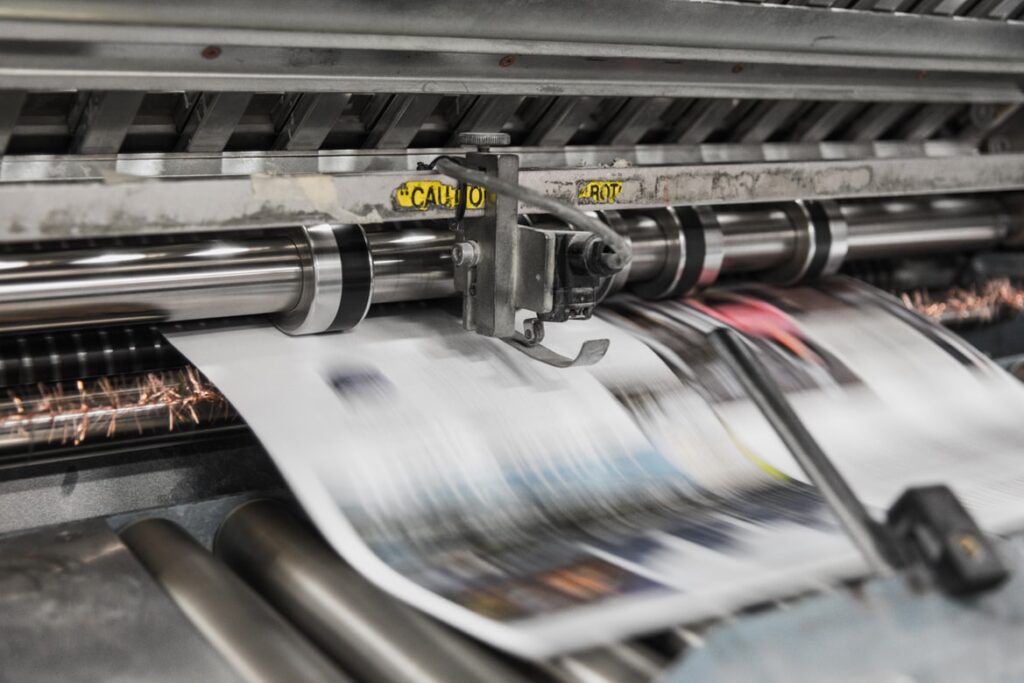 1. Have screen printing detailed design with halftone print:
Screen printing means where the screens have used different size holes for the ink to pass through the cloth in a pattern. A simple routine will be easier to do at the beginning.
Halftone print is done when you like to do a screen painting with visual depth or a more detailed pattern. When halftone printing is done, the screen used for printing has holes through which the ink will pass, which are consistently or are of the same size holes but have different placements.
2. Create simple photos: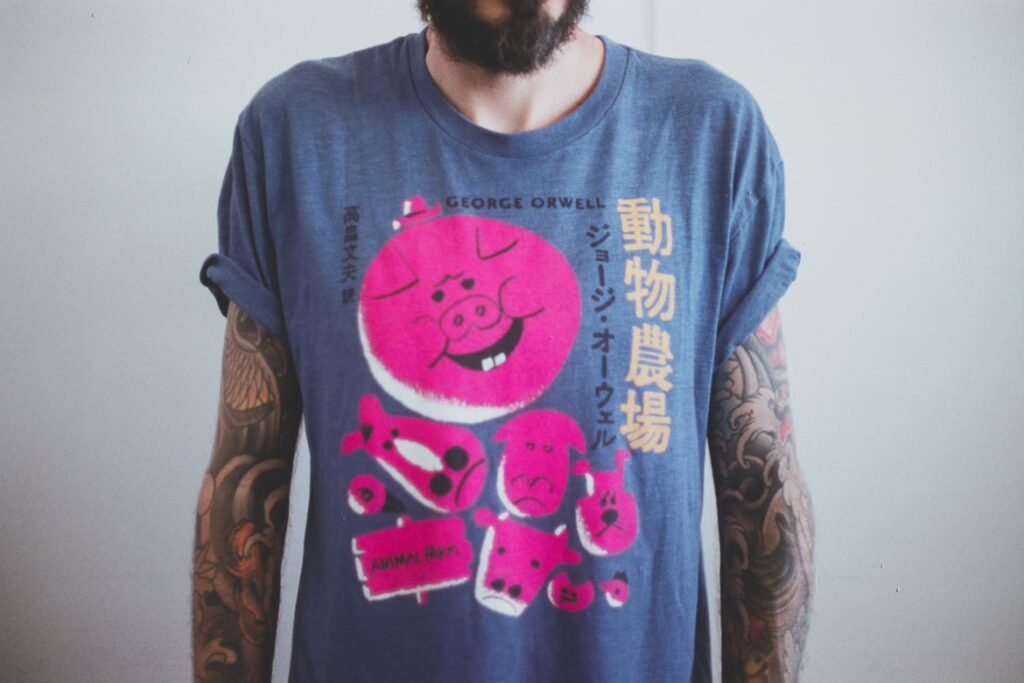 When you create simple images, the result on the t-shirt becomes more prominent and detailed. It gives a simple and original look to your merch. Simple screen printing also gives a stand-up look to your clothes.
3. A statement of your garment with 3D puff:
When there is a need for loud and needs to have attention kind of look, then 3D puff is the exact thing to do. It gives you a unique and attention-grabbing element in your clothes or t-shirt. As the name suggests, 3D gives you a 3D look with a chunky material for the logo and design of your t-shirt.
4. Screen printing inside the neck of your cloth: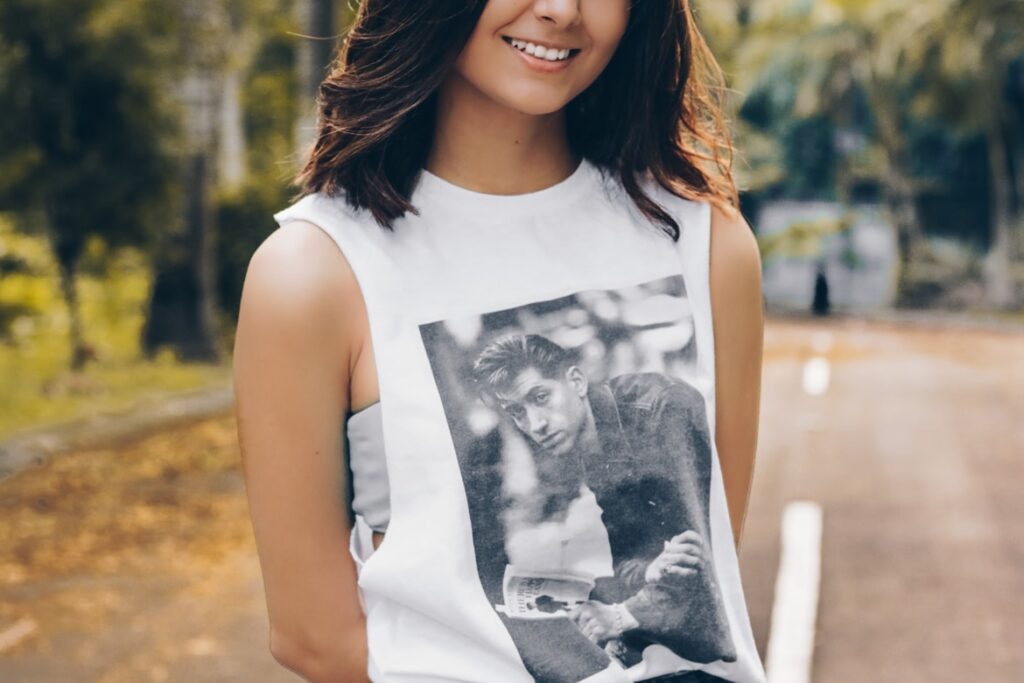 Adding labels and brand names to your garments and clothes will be the first and most crucial step to do. It gives you an identity to the cloth and helps others search for the brand. In addition, it provides a personalized touch to the t-shirt or any other piece of cloth.
5. Go classy with embroidery:
Embroideries have always been the elegant and perfect option when you have to do something different and out of the box. It gives the clothes a lovely and unique look. Embroidery has always been a part of our culture and tradition in the history of garments and printing. A friendly and simple design will make a mark on the clothes when doing the embroidery stitch.
6. The proper placement: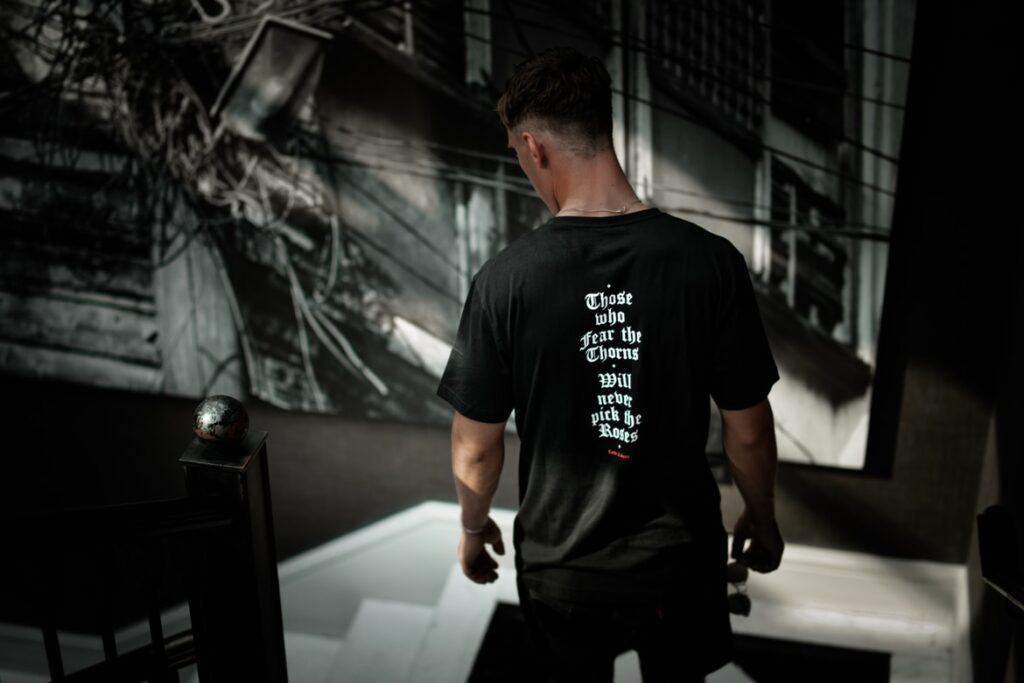 The correct placement for printing is very important as it will give a look needed for the t-shirt you need. The sequence of patterns and choosing the right colours will make it presentable and worthy of your time and patience.
7. Fonts and Typography:
Choosing the correct form of fonts is necessary and challenging. Fonts are used to spread the message and make aware people of the thing you want to express or think. Fonts are a big part of printing your t-shirts as they give a message whether you take it or not. Typography is the arrangements of letters and fonts on a t-shirt or anything cloth. Not to be confused with the font, as it is the writing style. You don't need any trained person to do that, as all you need is some basic rules.
8. Composition: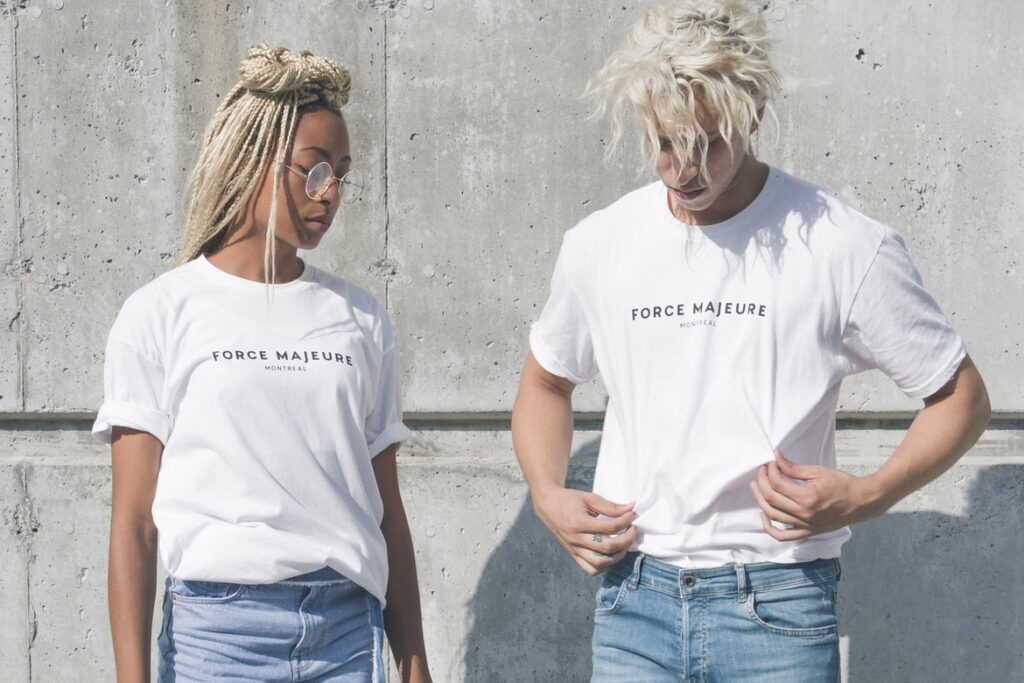 The composition of colours and patterns is an integral part while printing a t-shirt as you need to see what colours and patterns match and look good on the t-shirt. You would also need to match the fonts and the typography with designs and colours. All these should be done very carefully as any mistake can give a wrong message or meaning to the t-shirt.
9. Image quality and image types:
Choosing an image is sensitive as many pictures can offend people. Choosing the right image with good quality will make the t-shirt creative and attention-grabbing at any place.