Beards are cool and fun and men love them. And why shouldn't they? Beards completely change the personality of a person. However, longer beards are not easy to handle. Just like our long hair, beards also need proper care. Therefore, if you think that you will just grow your hair and look like a model, it is not entirely true.
If you wish to grow your beard long, you need to take care of it. To do so, you will need some tools and products. Although a lot of men just use regular shampoo on their beards but there are special ones too. You can get a beard shampoo and conditioner. Similarly, there are oils too. You need to apply the oil according to the directions and your beard will become perfect.
If you don't want to go to the market, you can buy all these Beard Care products from Beatniks Beard Supply. They even have a beard wash. So if you are in a hurry and no need to shampoo it and condition it, later on, you can use the beard wash.
But is this enough? Of course not. You need to do certain things too.
And what are they?
1. Get Yourself a Beard Brush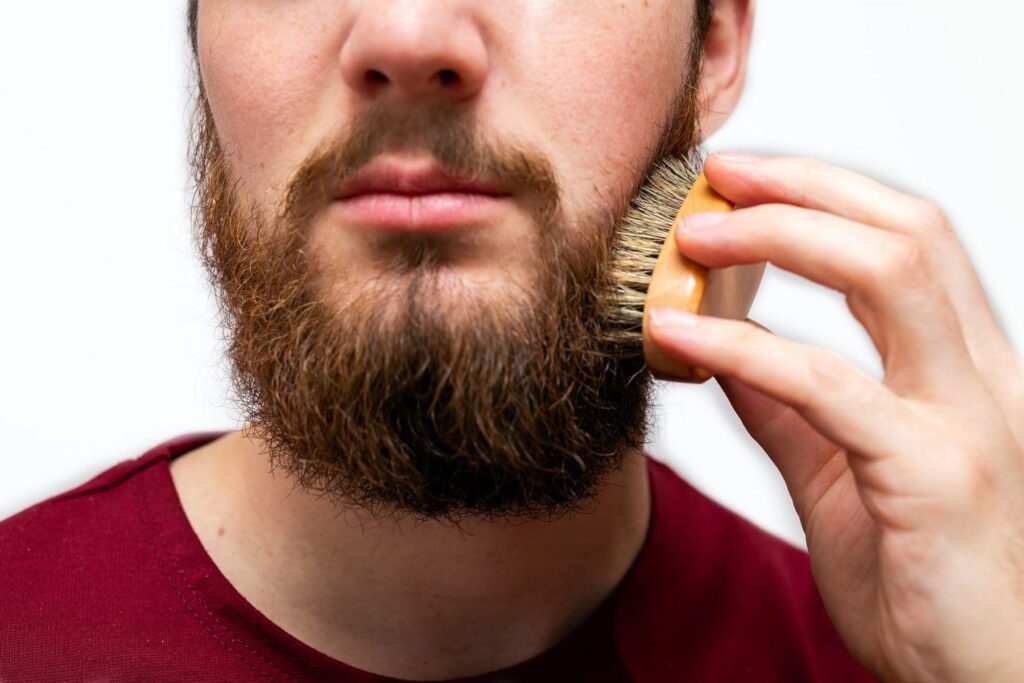 One of the must-have things for men with a beard is a brush. You might see people using a regular comb or brush too. Although there is nothing wrong with using that but that is for untangling only. If you use a regular brush, you will untangle the beard but not shape it properly. Furthermore, combs and regular brushes make it look like a bomb blast.
Therefore, you should better get yourself a beard brush if you wish to make it look good.
You might think what is the difference between the two? These brushes are specially made to keep your beard groomed. Firstly, you will need a comb that will untangle the knots. Afterward, you will use a soft brush to shape your beard.
Soft brushes get rid of small knots that regular combs cannot bother with. In addition to this, they also help you achieve the looks you want. If you are using a gel, using a soft brush is a necessity. Only it will make the hair in position and make them look in shape.
If your beard is tangled too much, you should start brushing it from the ends. It will be easier to untangle it. Otherwise, just do a regular stroke from top to bottom. If you have not used shampoo and a brush for a long time, you will need some oil to detangle it first.
2. Using a Hairdryer
A hairdryer is meant to dry your hair whether it's your head or your beards. If you are not using gel or hair spray, you should better use a hairdryer to shape your beard. Gels results in providing the best shape of the hair. However, too much use of gels and hair sprays will damage the hair follicles. Thus, it makes the roots weaker and prone to breakage.
Therefore, you should not use them regularly.
But what will you do instead?
Untangle your hair and spray some water. Now use the hairdryer and your brush to get the perfect look. Make sure to keep the hot air in a downward position and use a brush along with it. Keep the process gentle and repeat it a few times until your hair is all dry and in perfect shape.
3. Having the Most Unruly Beard?
This might be the case with people who are not a fan of beards but end up having one.
So if you have not been taking good care of it and it has become unruly and tangled too much, you won't be able to do much. The best option right now is to visit a professional barber. They will help you out no matter the troubles.
So if you are unable to handle it, make a visit to the barber and let the professionals handle it.
Apart from being tangled and not taken care of, you might need some cutting too. If you do not wish to completely destroy it, you should not practice cutting and trim at home.
Sometimes, the beard looks unruly because it lacks trimming. Hair ends will start to move outward and make you look messier. Therefore, you will need a professional barber who will take care of this for you. He will not make your beard smaller while getting rod outward growth.
4. Get a Beard Straightener
Beard straighteners are a good option when you are in a hurry. For example, your beard is messy and unruly and you need a barber visit. However, you were just delaying that because you were lazy. And guess what? You got a sudden call for an urgent event. You need to attend a birthday party or something like that.
Now you need to look perfect and do not have enough time to pay your visit to the barber. A hair straightener will help you out then. If you have any females at your home, you might have a hair straightener already. You can use them too because they are quite good.
Straightening the beard will get rid of that unruly look and you will be able to shape it however you like.
5. Using Beard Oil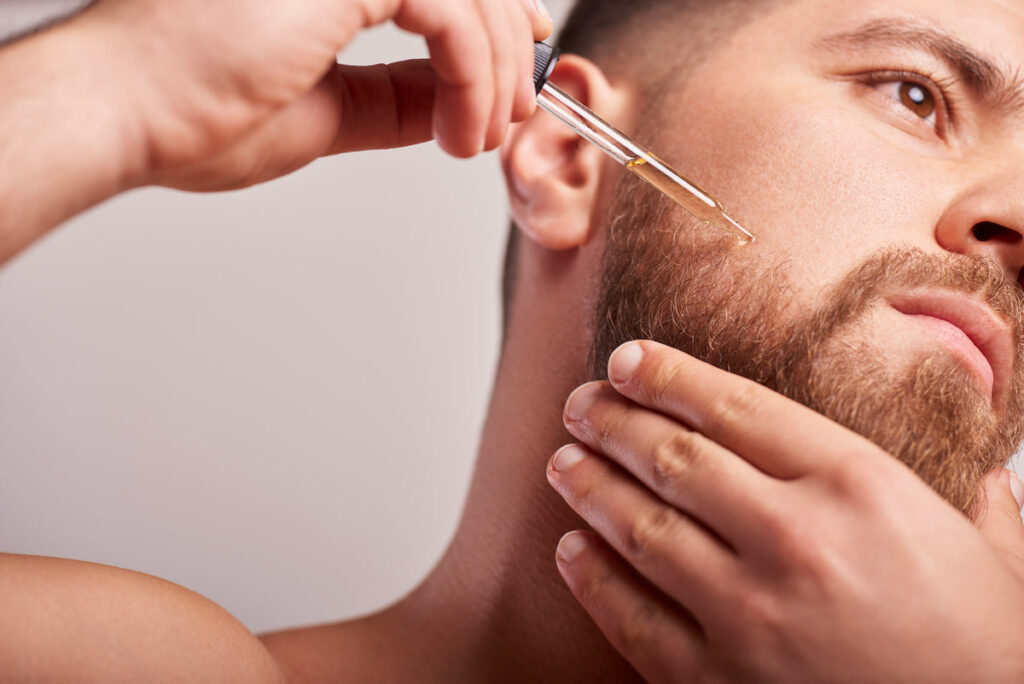 These are special oils that help you get your perfect beard. They are meant to improve hair growth and also maintain looks. You can get a deep massage on a holiday. Use shampoo and conditioner later on.
Regular cleaning and oiling will keep your beard in good shape and health. Furthermore, you won't need to spend a lot of time detangling it. If you take proper care of it, there won't be many troubles. You will only experience fewer knots.