Ever since the 16th century, masquerade ball parties have been pretty popular. Besides wearing unique masks and dressing up in costumes, one best thing is that this party is versatile, and it can be celebrated in several ways. Whether it is a birthday, anniversary, graduation, or bridal shower, you can make a masquerade party for almost all events.
In addition to that, a masquerade party is an incredible way to have some fun with your friends with a mysterious theme. Organizing the masquerade event can seem tedious because you have to arrange the location, choose a theme, select decorations, take care of food and drinks, music, and many more.
In case if you would like to make this event unforgettable, why not hold it on a party bus rather than a function hall? Do you like this idea but do not know how to organize it? If that is the case with you, we are here to help you with this guide. Hence, let's get started and keep on reading!
Simple Steps To Organize A Masquerade Themed Party On A Party Bus
You have to take several factors into account while preparing to set up a masquerade party on a party bus. For example, from choosing a Toronto party bus to arranging food, you are responsible for everything. Below are some steps that will make it easy to hold this event on a party bus.
Select The Party Bus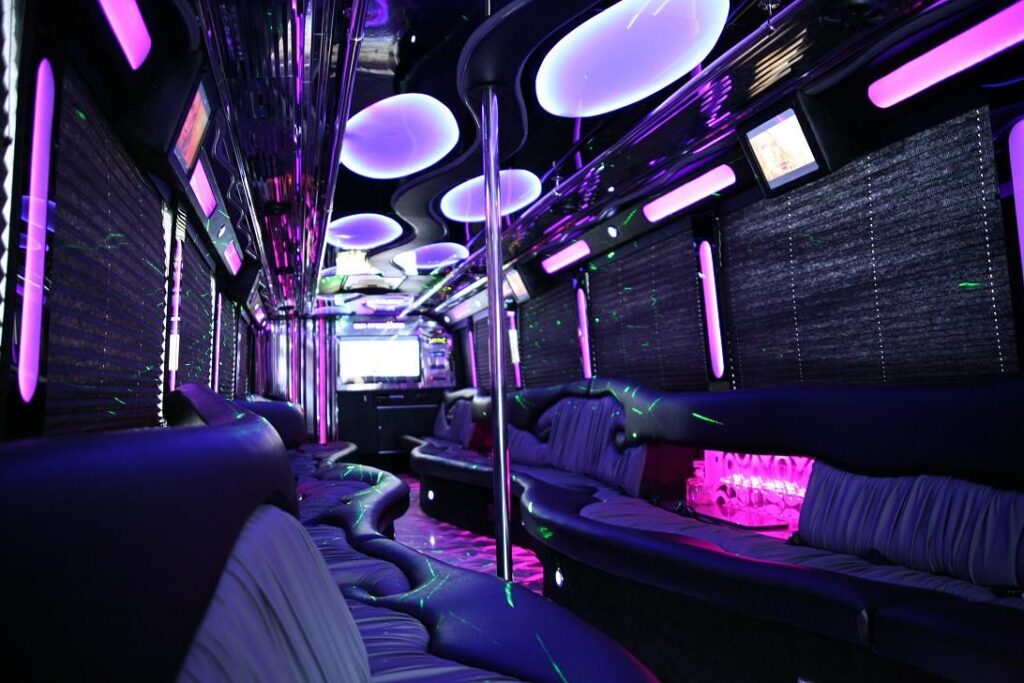 The first and foremost thing you have to do is choose the party bus. Make sure to select the one that is relatively clean and spacious. You can check out libertypartybus.com, where the party buses are available in various capacities and plenty of models.
In general, the total cost for the bus can range anywhere between $100 to $300 per one hour. However, the overall price may increase or decrease depending on the type of additional services you choose. For example, there is a separate 10 to 20% fee for drivers, which is mostly not included in the package.
Choose A Theme
Decide on the final theme you would like and notify the guests. In the case of a masquerade party, you have to choose a fun theme, which all people can stick to. Plus, it is the fun aspect of the party that will assist you to connect with the guests and keep them excited. For instance, you can pick a color theme where the visitors have to dress up in similar colors. If you are looking forward to a simple and comfortable party, it is better to go with a Mardi Gras theme.
Decide Party Outfit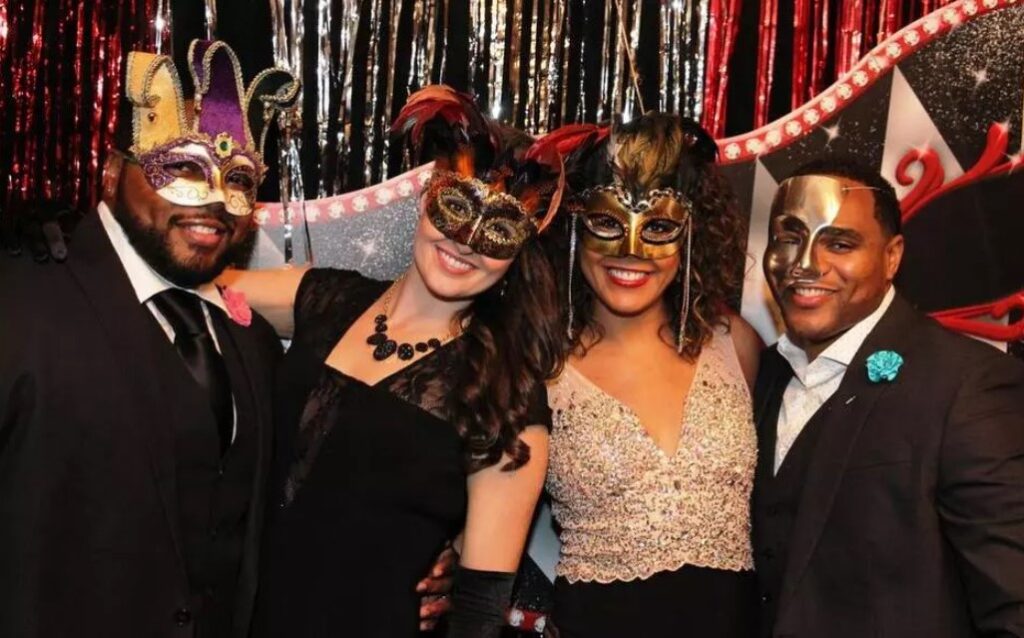 As you plan to host a masquerade party, you should compulsorily wear a mask. For men, the ideal outfit would be a tuxedo with dress pants or some formal clothes coupled with a hand mask. For women, an elegant dress with a strap-on glittery mask is the perfect combination. While choosing your outfit, you must consider the theme of the party. If you want, you can wear masquerade accessories such as fancy jewelry, heavy makeup for the eyes, and more.
Decorate The Bus
It is important to decorate the party bus to match the vibe of the event. Having a detailed plan about the decorations is quite beneficial. Some ideas include using big ornamental Venetian masks to make a centerpiece or attaching them to the windows. You can also use velvet or silk-colored things to match the theme in the party bus. Plus, you can put some glass pots filled with decorative feathers and beads.
In addition to that, it is better to use glitter and sequins as well. If you think that some furniture is not suitable for this party, you can cover it up using cloth and put lights on them. In short, try your best to use the objects related to the masquerade party everywhere on the bus.
Consider Lighting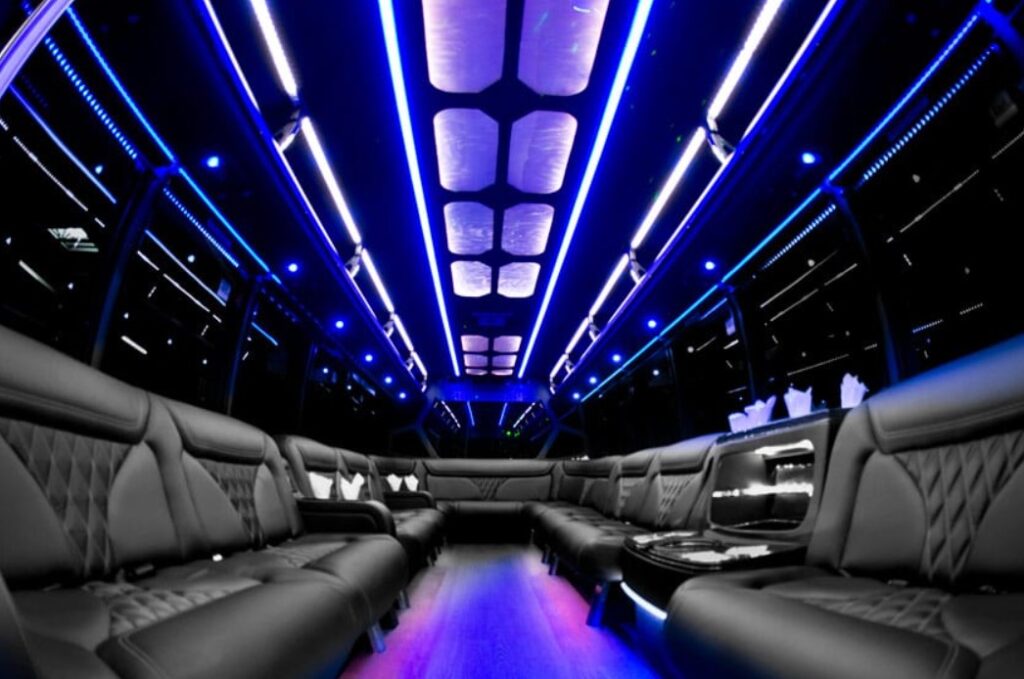 The candles and candelabras are used for both decorations and lighting as well. With the help of these twinkling lights and light strings, it is easy to create an incredible party mood. If you want, you can put a few spotlights to emphasize the unique effects you have incorporated, for example, decorative masks, displayed feathers, vases, and various other pieces of rare decorations. While putting the candlesticks, make sure that you put them in safe places.
Include Classical Music In The Bus
It is true that classical music often goes well with the masquerade party. The speakers' facility is available in almost all party buses, so you can start an ideal classical music playlist. If you want to see a live performance, you can hire musicians and make space for them on the bus. One tip is that it is best to set the mood by playing music by Mozart, Beethoven, and Vivaldi.
Add A Photo Booth Corner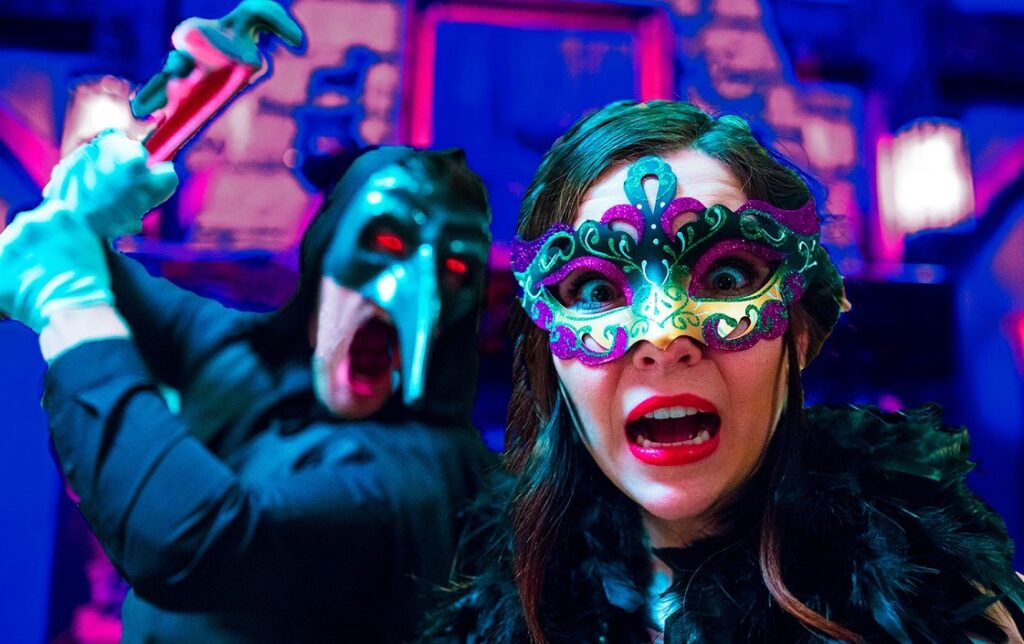 Of course, several people give utmost preference to photos. Because of that, adding a separate photo booth corner on the party bus is relatively beneficial. If you do not have enough budget to get an already-made photo booth, it is best to arrange a DIY photo wall. All you have to do is find an ideal place, attach a shimmery background, hang some masks, and allow guests to snap pictures. In order to make it more fun, make sure to add snapshot supplies and other props in the photo booth.
Offer Different Kinds Of Refreshments For Your Guests
Drinks are another aspect of the Masquerade party. It is better to provide as many types of refreshments as possible to the guests. It is up to you whether you want to put non-alcoholic mixtures or alcoholic drinks. Make sure to put straws on the sides so that the people who can not drink directly can use these straws.
Provide Easy-to-make Food And Drinks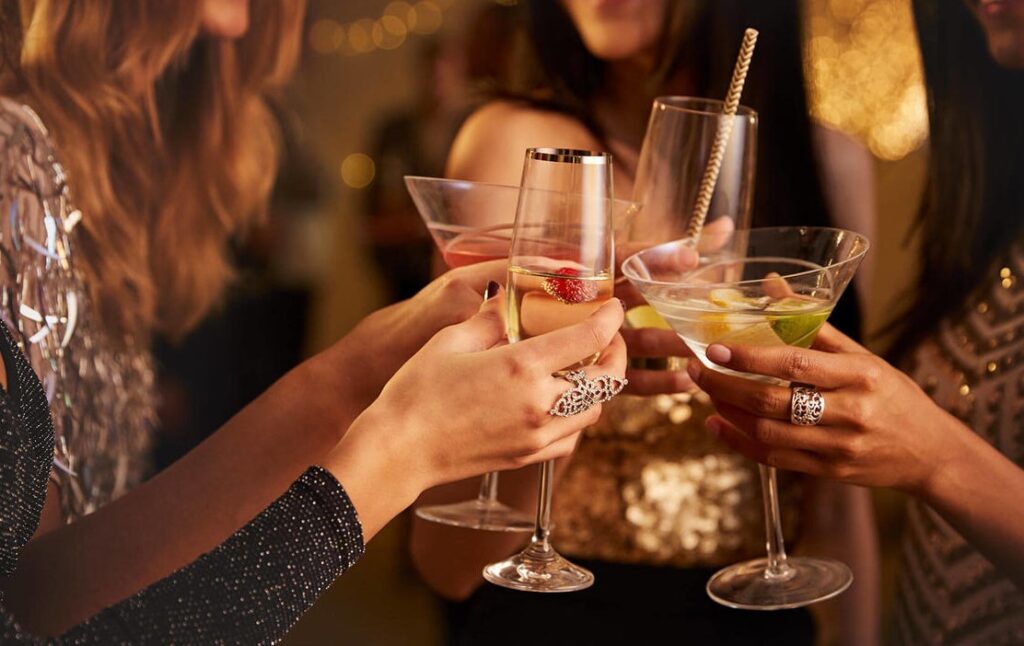 One thing you have to keep in mind while making the list of food and drinks is that the guests should be able to eat them without facing any issues with their masks. It is best to provide a feast with a wide variety of food.
Make sure to give various appetizers, finger snacks, several main dishes, a dessert, and plenty of beverages. If you can, it is also best to add a few foods such as mini sandwiches, fruit salads, egg tarts, food platters with numerous dips, and many more.
Emphasize The Final Reveal
Later at night, there has to be a period when all the people remove their masks to disclose themselves to other partygoers. As this is a special aspect of the party, why not make it more fun and interesting? Due to that, while people are taking off their masks, start a spotlight show. For instance, if person "A" is extracting the mask, add light on that person.
Bottom Line
Masquerade gatherings are different from other kinds of parties, and organizing this event on a party bus will surely make it unique and remarkable. It is neither too easy nor too difficult to create this type of party. Keep in mind to follow the above guide to hold a successful party without any distraction.