Plastic tool boxes provide protection and efficient portability for all your tools, including accessories such as drill bits and nails. Hard durable polypropylene creates a lightweight and secure case for tradesmen and craft purposes. Sturdy and easy to carry, plastic tool boxes are the best material for carrying tools from site to ute and moving around the workplace.
Lids That Fasten and Are Padlock Ready
Plastic tools boxes come with latched lids to ensure tools remain in the box during travel or transport, ensuring that falling tools are never a problem. The lid also keeps tools out of the weather and helps prevent damage from the elements. Depending on the model, fasteners are constructed from solid polypropylene, or nickel plated metal, both offering secure and reliable fastening.
Multiple Tools Boxes Can Be Carried Together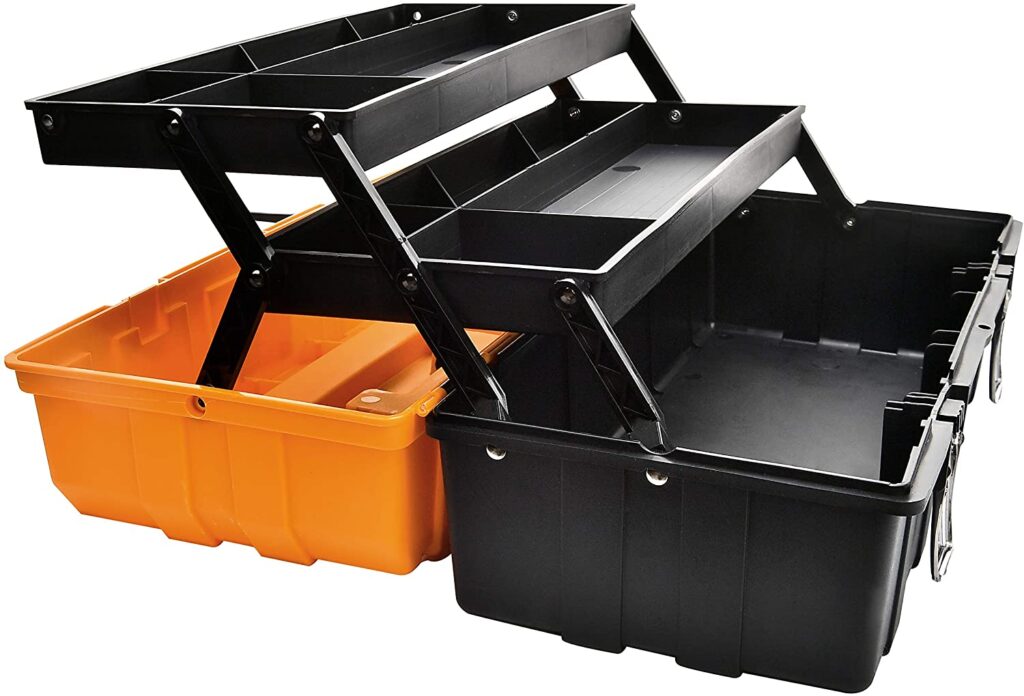 As well as being lightweight and easy to carry, some plastic tool boxes come with attached wheels, with telescopic handles for easy movability. Designs can be stacked on top of each other for jobs that require extra tools. Organising all hand tools and accessories for portability and accessibility is optimised with designs like the Stanley 3 drawers Plastic Tool Box, a two box set that can be separated in seconds thanks to sturdy metal latches. The handle can fold down to fit comfortably into your car or ute.
Carry All Tools and Accessories in One Container
Plastic tool boxes come with a range of drawers, trays and layers that allow multiple types of tools and accessories to be organised within it, while still maintaining a compact and easily carried size. The RS PRO plastic tool case, for example, comes with elasticised restraints on the sides, pockets and loops as well as a protected document holder. A 50mm deep four compartment tray is fitted into the base which also includes a soldering iron holder and double rows of elasticised tool restraints. The larger RS Pro 19 inch Plastic Tool Box has a large interior storage space for all manual and power tools with a lift out tray and multiple spaces for smaller bits. The next size up offers multiple storage options, stacked together and wheeled. All the cases keep weight to a minimum with light yet strong industrial grade plastic and are sized to fit in conventional vehicles.
Waterproof and Ruggedized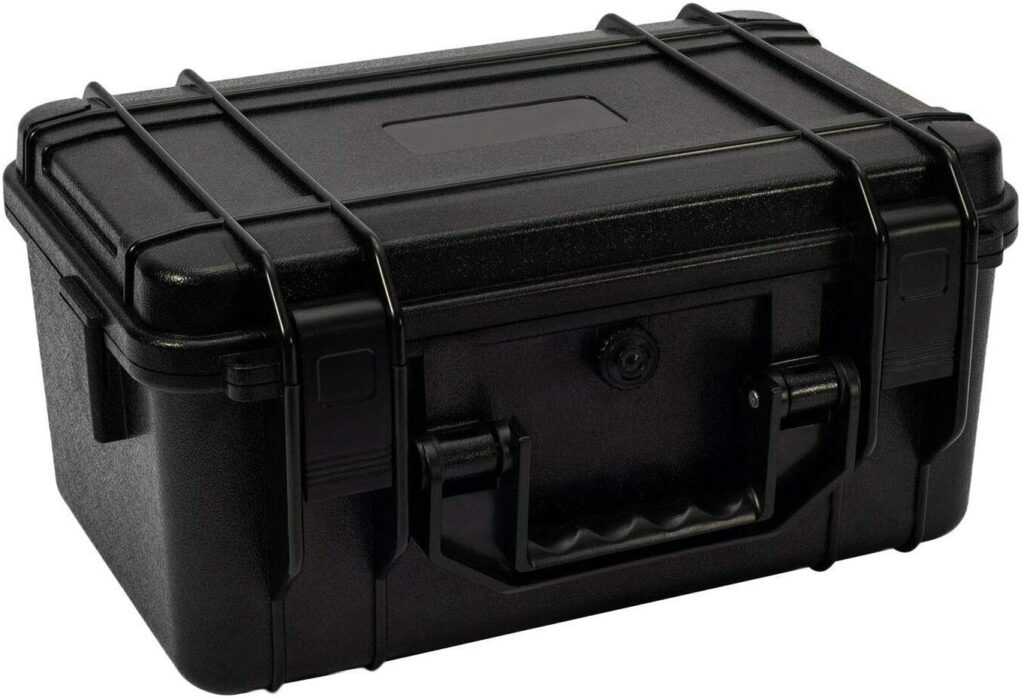 When taking your tools into harsh environments, fully waterproof plastic tool boxes are available, as well as ruggedized containers. For remote and inhospitable conditions, plastic tool cases come resistant to chemicals, humidity, dust and extreme weather conditions. These plastic tool boxes are built with secure locks and easy portability from attached wheels and soft ergonomic handles on a telescopic extension. Tools can be organised and arranged in elasticised rows and compartments with plenty of space for larger tools.
To have your tools at your fingertips in all conditions, a plastic tool box offers reliability, lightweight yet tough exteriors and convenient organisation of tools inside. For more information on the best tool box for your needs, consult your nearest tool box expert.