At first glance, a customer journey seems straightforward enough – you offer a product, and the buyer purchases it. However, look more closely, and you'll see that there are several steps between those two stages and
Customers experience and interact with your business via email, messaging apps, websites, phone calls, and other channels before they ever put their money down on your products and services. These digital touchpoints generate intricate customer journeys, making it more challenging to ensure a seamless customer experience. However, guaranteeing delightful and immersive customer experiences is more vital than ever.
According to global research (2020) from Salesforce:
91% of customers say that a positive experience with a brand entices repeat purchase
80% of consumers consider their experience with a particular brand to be as essential as its products
69% of customers (Gen X) prioritize convenience more than brand loyalty
Undoubtedly, customer expectations are experiencing a substantial transformation. As a brand, it is crucial to determine how you can meet these expectations and ensure that every customer journey remains smooth.
One brilliant way to comprehend and optimize the customer experience is a procedure known as customer journey mapping.
What is the Purpose Of A Customer Journey Map?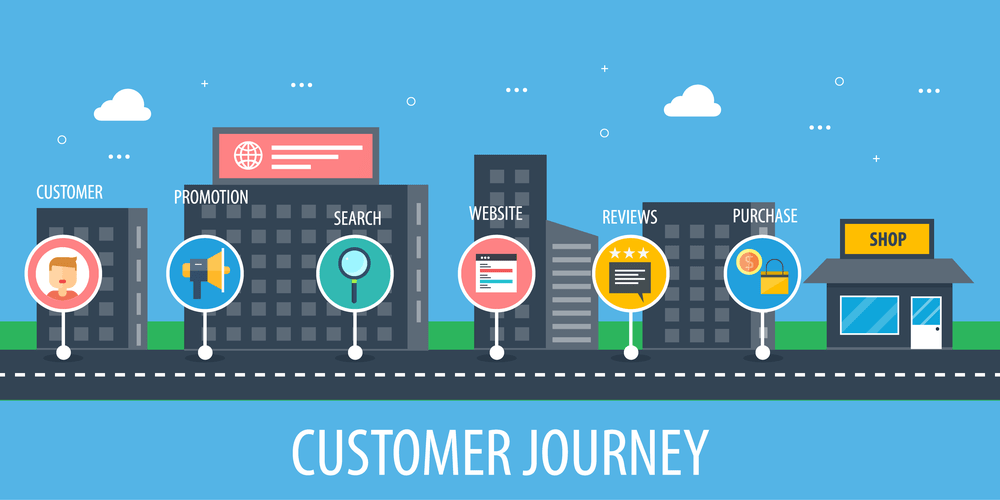 Today, consumers want brands to intuitively understand their needs, regardless of the channel they interact and engage with. Fulfilling this requirement is further complicated by the increasing number of touchpoints on digital platforms and variations in routine work, living, and purchasing patterns.
You need a customer journey map to plot your audience's path to purchase as you offer them invaluable information they need to take the next step, precisely when they want it.
Why Do You Need A Customer Journey Map?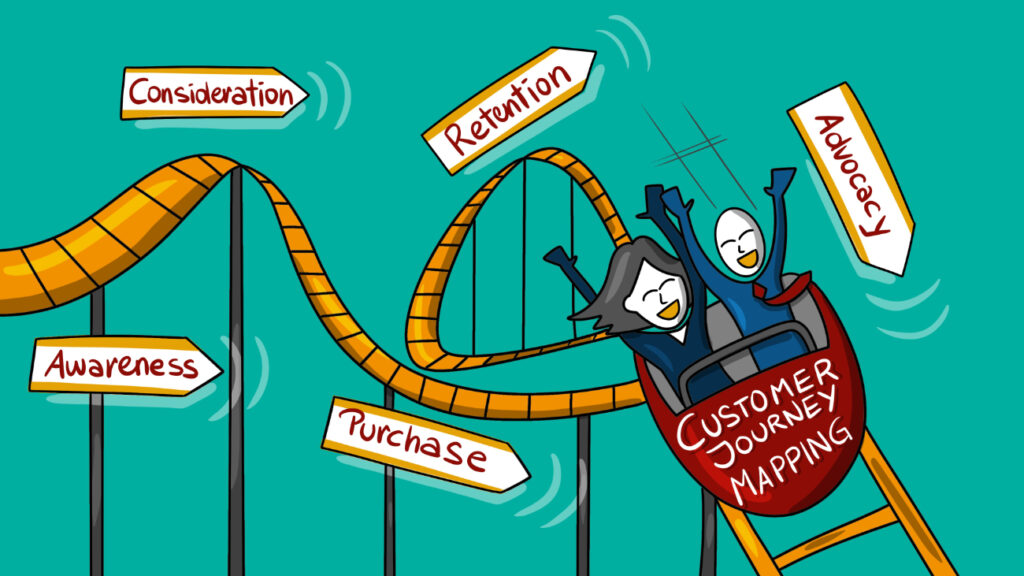 Customer journey maps are critical to the business's success as they are a strategic approach to knowing and understanding the behavior and expectations of customers. It is also imperative to optimize the customer experience.
Customer experience is best enhanced using customization. According to recent research, 52% anticipate personalized offerings from businesses they interact with. Customer journey mapping enables businesses to create tailored experiences across different touchpoints – for all individuals, across multiple channels.
With customer journey maps, medium and small-sized enterprises are for big companies as customers' expectations shift for almost all industries. Customers demand an effective and seamless omnichannel sales, customer service, and marketing approach.
Customer journey maps offer a host of advantages such as:
Enabling you to optimize the onboarding process of customers
Ensuring customer expectations against the experience, they are getting
Making a rational order to your buyer journey
Gauging the differences in customer profiles as they move from potential customers to conversion via the buying funnel
However, the most critical advantage of customer journey maps is knowing your customers more so as provide value and offer them a personalized experience.
Creating A Customer Journey Map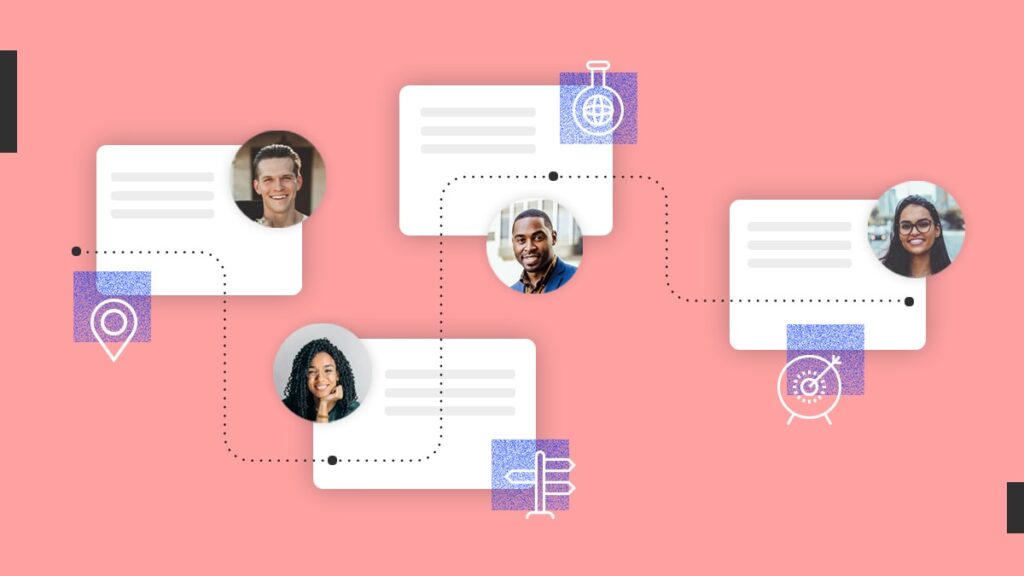 Customer journey maps (also known as user journey maps) help businesses perceive things from the customers' perspective and improve their operations accordingly.
Initially, you map out all the potential customer touchpoints such as social channels, interactions, or websites with the sales and marketing teams.
Then, generate user journeys across the various touchpoints for all buyer personas. For instance, millennial buyers usually first discover your products on social media. Next, they research you online, and afterward, they go to your site's mobile version and eventually make a purchase.
You should include the customer experience in the customer journey map at each touchpoint.
The Goal: A Customer-Centric Company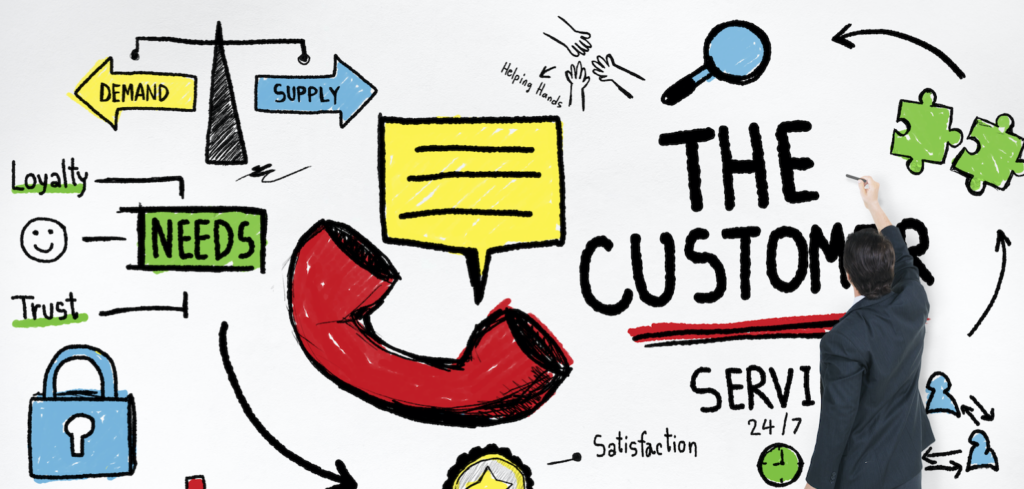 As your business scales, it can be challenging to synchronize all departments to be customer-focused. A clear and well-defined customer journey map lets you efficiently share the vision with the whole organization. It details all steps in a customer journey comprising sales, service, and marketing. This should help guide relevant teams on what they need to do to achieve their customer-centric goals.
Journey maps provide a holistic and all-inclusive customer experience outlook by demonstrating both joy and frustration moments. When done correctly, they align the organizations towards the company objectives vital for strategic and seamless customer experience success tracking and goal planning.
Creating a practical customer journey map serves as a tool that should be distributed and referred to across the company. Also, visual maps can convey your brand's story and set a cohesive standard for exceptional customer support while enhancing customer retention and experience in the long run.
Comprehending your customer's journey with your organization augments revenue related to marketing campaigns, minimizes service costs, and reduces the sales cycle development time.
But then what about the customer journey for B2B companies?
Making an impactful customer journey map for B2B comes down to understanding your customer base, mapping their touchpoints, and communicating the right message at all stages.
Unlike the business-to-customer journey, targeting experts has additional complexities that bring along convincing someone to purchase on the company's behalf. For many, getting answers to those questions still means depending on desk research and market data. However, grasping the new specialized mindset and evolving takes a deeper insight.
So, make sure you know
Who impacts purchase decisions
Who handles the budget
What are the gaps to bridge
What tools do they depend on most
Key Takeaway
Irrespective of your business model, sector, products, or audiences, effective customer journey maps rely on in-depth research into your intended target market. Only then can you create and deliver an experience that captures attention, builds relationships, and moves your customers closer towards the primary goal.
Placing your customer at the center of marketing helps you achieve the desired outcomes. With in-depth customer data, it becomes convenient to pinpoint what is required and easier to hit the mark.